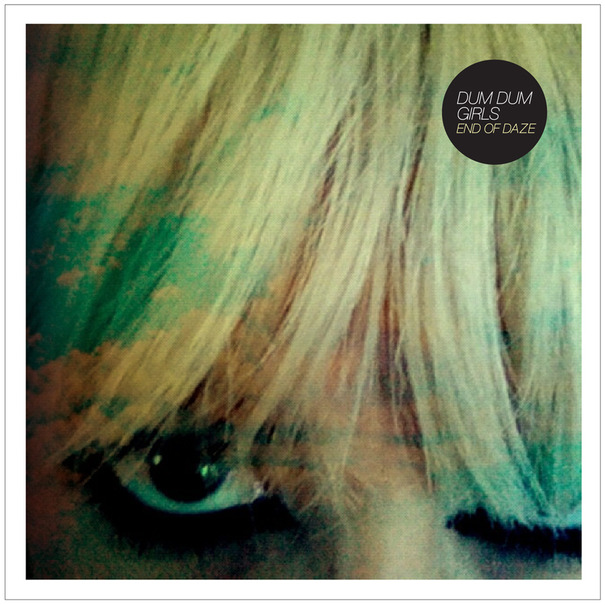 (Instead of linking a youtube video here's the whole album to
stream on Soundcloud
. I'd recommend starting to listen before continuing. You can find info about the band and buying the EP there as well.)
This whole EP, the newest release by Sub Pop's dream/noise pop band Dum Dum Girls, easily deserves it's own piece.
I figured since it's kind of a short disc (5 tracks clocking in at 18 minutes) I could get away with writing about the whole thing as a track.
I sure as hell wasn't going to not write about it.
These guys have changed their sound a bit since they released their first stuff a few years ago, but I think everything they've done so far has really built up to this EP, and as a fan it was really satisfying to see all the hype culminate into a release of this caliber.
These tracks are certainly more dreamy then noisy, but if anything they sound more in their element here then before.
The songs Dee Dee writes here are bubbling over with emotion.
She's very spot on with her vocals, melding into the twang of the guitar and warm fuzz of the reverb. "Trees and Flowers" is a fantastic example of this.
The stand out track on this album is "Lord Knows."
The poetry of the words is layered in such a way it takes you a few listens of grabbing to actually get a handle on them.
The chorus especially is delivered with terrible sincerity that you can't help but believe the boy she sings about is real.
You'll have to listen to see what I mean.
"Season in Hell" is interesting ending track for two reasons.
First it's a sunnier track musically, but it certainly isn't in its lyrics (as you could have guessed by it's title.)
It's quick rhythm and powerful crescendo almost makes you forget the heavier tracks you listened to.
When it ends it seems to end just a second to soon.
It pulled you in, and now it compels you to hit the play button again.
It's great to hear an album that is crafted to pull you in at the first note and hold you even after the last note goes out.
Maybe it's easier when its shorter, but when they manage to accomplish this much in that short of time them I think that makes it more of a testament to talent then an excuse to write them off.
Follow us on
facebook
for more album reviews, band interviews and music news (hey that rhymes)